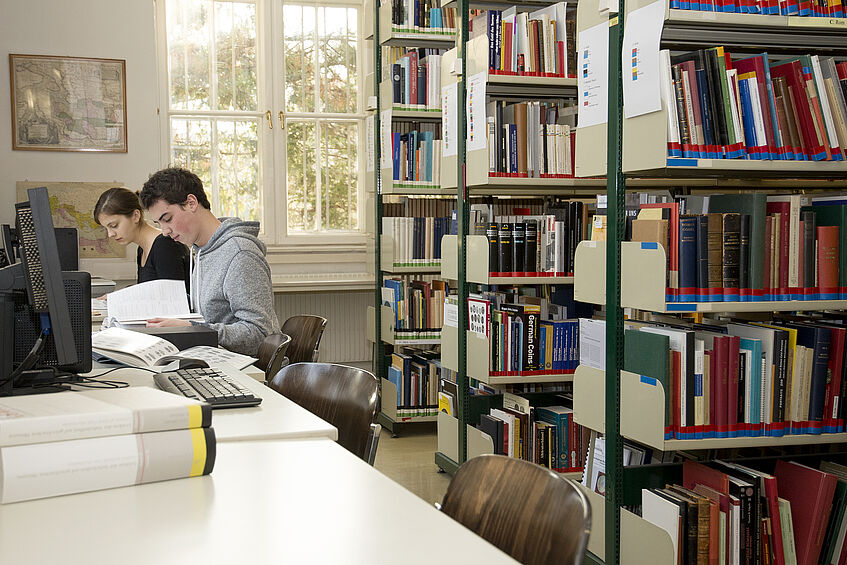 The Archaeology and Numismatics Library was established in 2008 by merging the special libraries of classical archaeology and prehistoric and protohistoric archaeology, and the Numismatic Department Library. The sections of the individual disciplines are still located in different parts of the building.
Head of library:
Mag. Sandra Zoglauer
Library staff:
Mag. Dr. Anton Distelberger, Phone:(+43-1) 4277-16593, Zi. A1.27
A-1190 Wien, Franz-Klein-Gasse 1
Phone: (+43-1) 4277-16670
Fax: (+43-1) 4277-9404
Online catalogue (u:search)
For numismatics in particular:
All monographs and journals are recorded in the University Library's online catalogue. You can search for them via u:search.
Information about offprints as well as articles in journals and anthologies is not yet complete on u:search. However, you can search for them here.